What's it?
This application allows you to disable touch input and fix the display.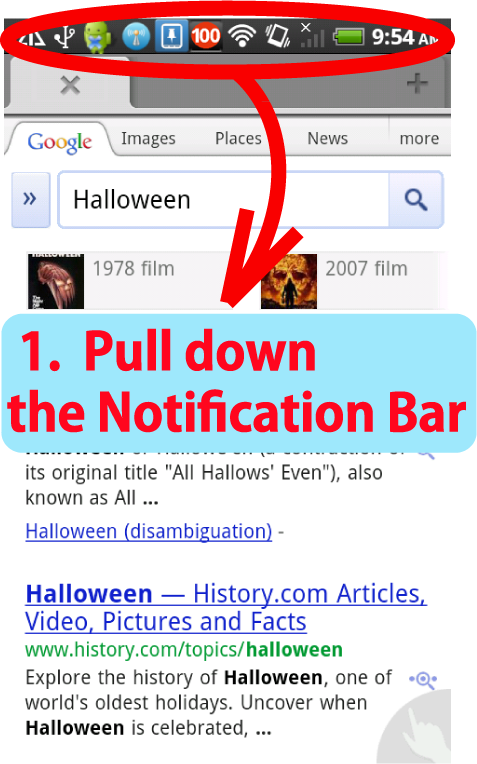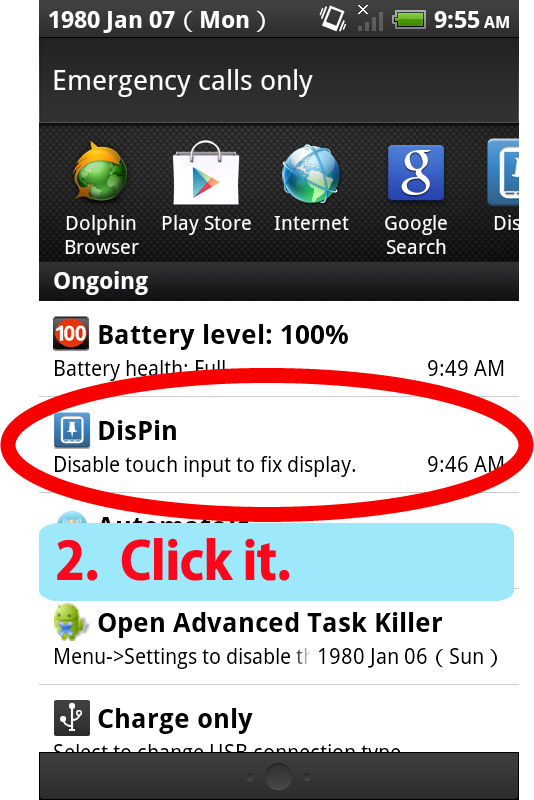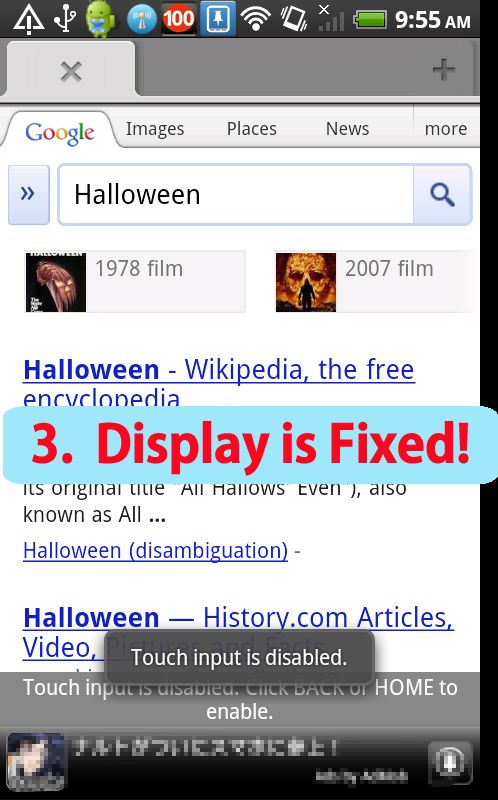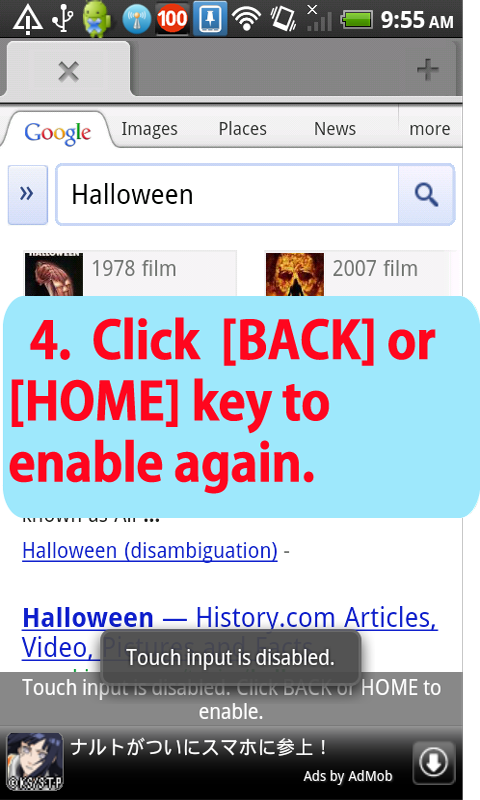 Download
How to use
Start and Close

1. Pull down the Notification bar. (After install or reboot your device, once click the application icon. Then icon will be in Notification bar.)

2. Click the icon in the Notification bar. Then touch input will be disabled.

3. In order to enable touch input, click BACK or HOME key.

In case of the Notification bar hidden?

Invoke DisPin from other Tool Apps. For example, "Home Commander" allows you to start DisPin via HOME Key.

"Home Commander" is available from here.
Sorry
The current version can not use while you are watching movie. If you use it on watching movie, the movie will pause. I am now under investigation to make app usable in these cases.
Disclaimer
I don't take any responsibility for the results of using this application.
History
ver.1.1.0 Sep. 30,2012

Add setting items as follows.

-Show/Hide messages

-Show/Hide icon in a notification bar
ver.1.0.0 Sep. 19,2012

First release.
Contact
If you have any questions, comments, or bug reports, please email to below.

"Home Commander" is hold by YukiAsu and has nothing with me(AKIDN8). Please contact me when you have a problen on starting DisPin. (Don't get in touch with YukiAsu about it)