What's it?
This application allows you to search the words from other application (like twitter) via share button.
If you want to search the words in other apps, open this app via share button, and just select the words in the text box by using cursor. You have no need to remember the words and use software keyboard.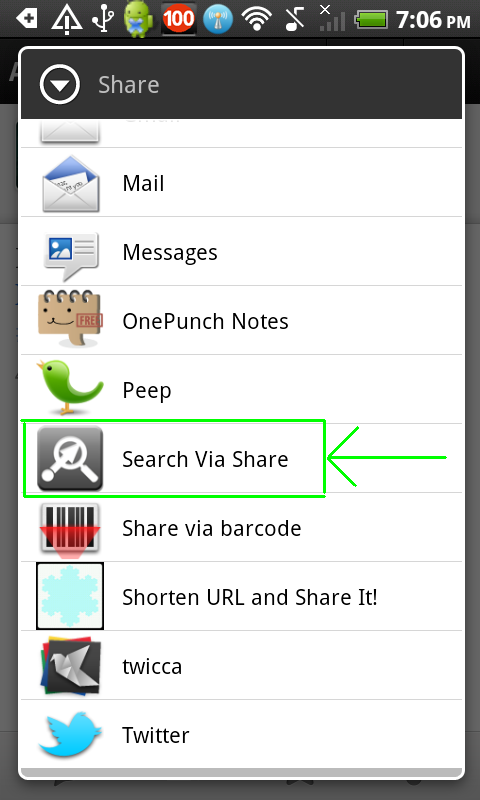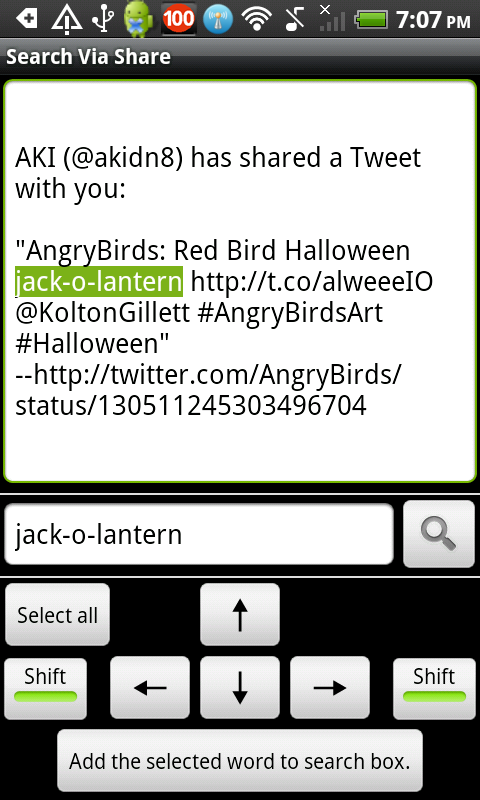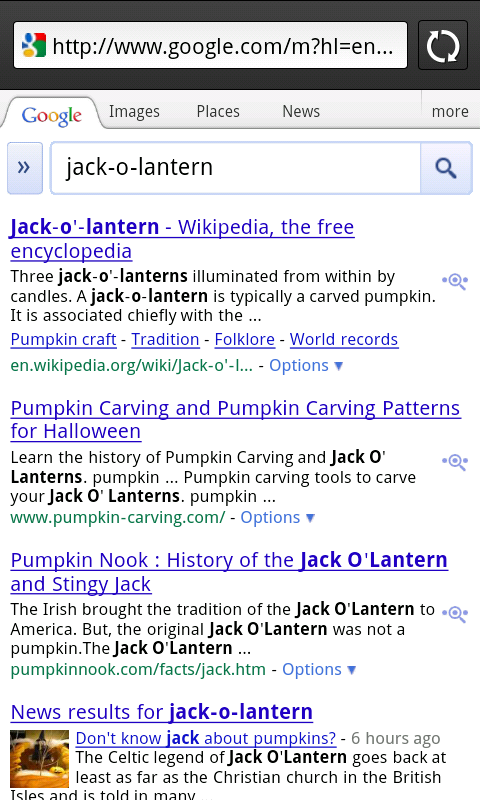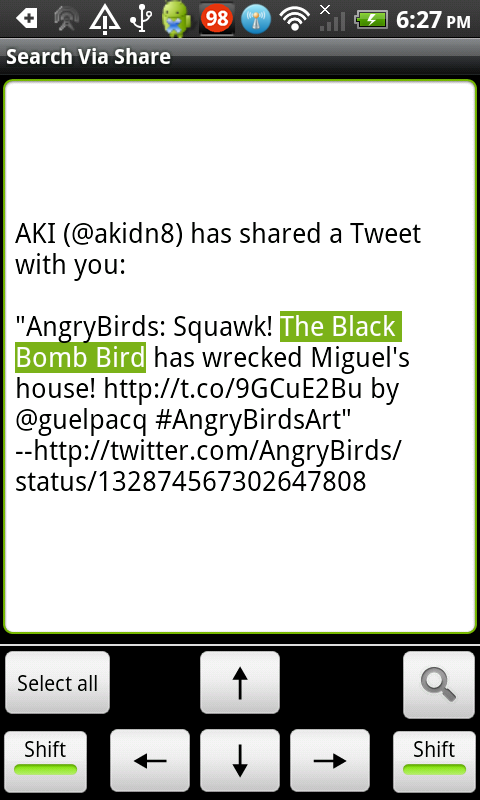 Download
Android Market : Search Via Share
How to use
This application needs to be called from other application via share button. Don't call this directly.
Movie
Procedure
1. If you find the words you want to search in other application, push share button in the application.
2. Select [Search Via Share].
3. Select the words you want to search by using cursor. Cursor moves by arrow buttons. If the shift button is on, moving cursor make the words selected.
4. Click [Add the selected word to search box.] button.
5. Click search button. (magnifying glass icon)
Disclaimer
I don't take any responsibility for the results of using this application.
History
Apr.29,2012 ver.1.4.0
The Paste button was added.
Apr.10,2012 ver.1.3.1
The problem of invisibility of a cursor in Android 3.0 and higher version was fixed.
Apr. 7,2012 ver.1.3.0
Movement of the cursor when you click the UP/DOWN key has been improved.
Jan. 8,2012 ver.1.2.0
Search the Android Market, Copy to Clipboard, and Share function have been implemented.
Click ▲ button next to the search button.

Nov. 6,2011 ver.1.1.0
Quick search mode has been implemented.
You can search quickly by click the search button after the word is selected. If you want to enable this mode, open the preferences via [menu] button.
Vibration has been on.
You can disable this effect preferences.
Clear button for search box has been added.
Oct. 30,2011 ver.1.0.0
First release.
If you have any questions, comments, or bug reports, please email to below.