What's it?
Do you often send something to a same person by email? Have you ever think it's hassle to enter a same email address again and again?
This app invokes GMail and enters a registered address automatically when you use share button to send something.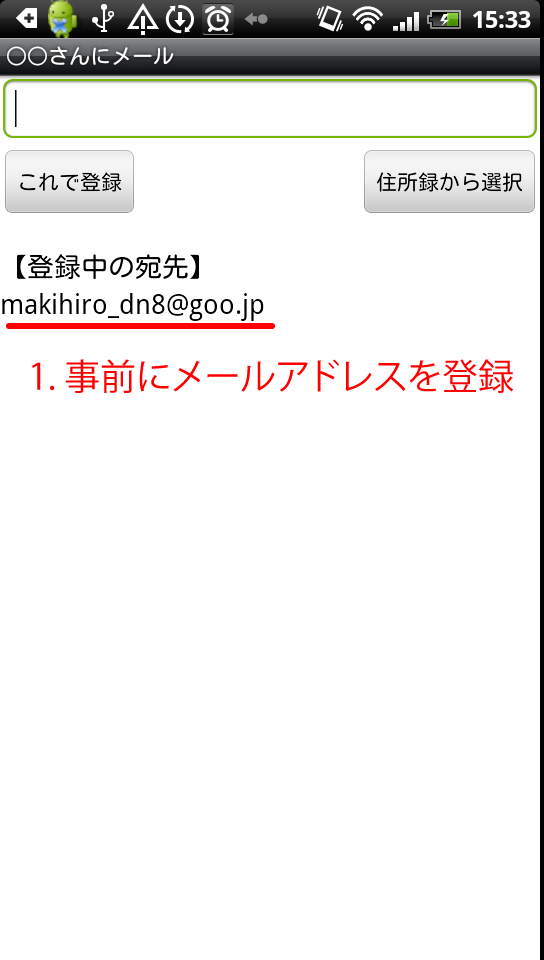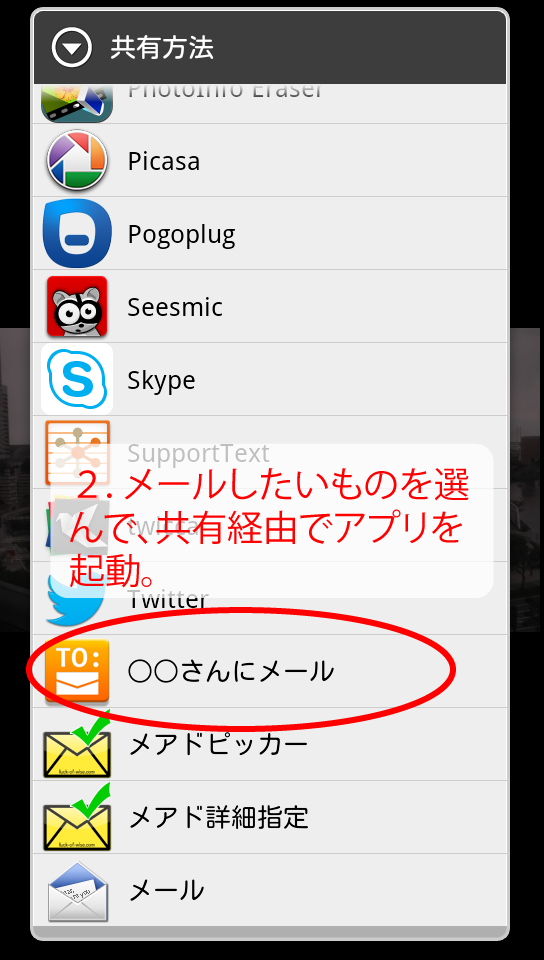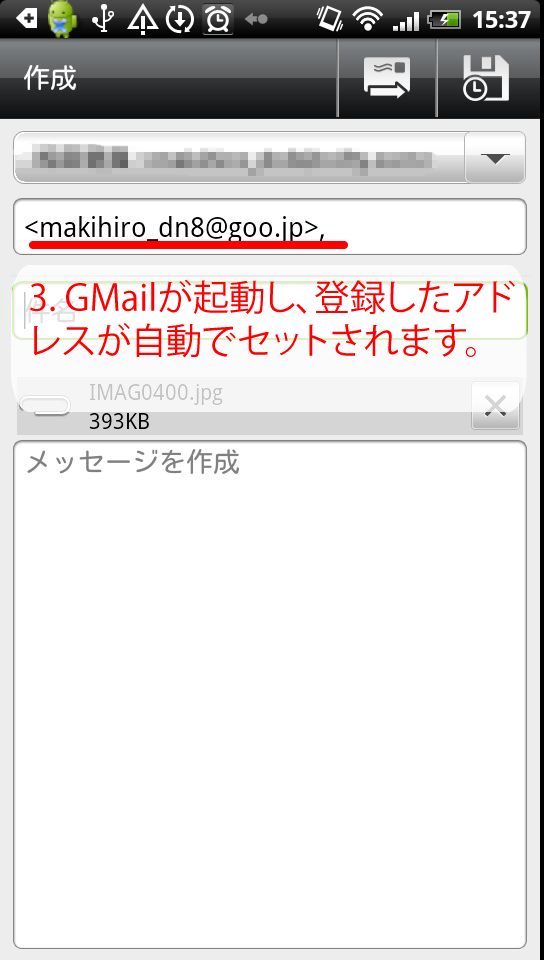 Download
How to use
At first, execute this app, and register an address to which you often send.
Next, open another app to view something you want to send, and press share button in the app. Then "Send2u" will be shown in a list, click it.
Then, GMail will open with 'TO:' box filled with a registered address, and the thing you send will be attached.
Notice
It doesn't allows you to invoke email app except GMail. If you want to use the other mailer, please wait new version release.
If you want to send to some email addresses simultaneously, go to registration view, then enter and split addresses by ';' in text box.
You can't select one of addresses you register when you send.
Acknowledgement
The idea of this application was offered from Mr.enthumble. I really appreciate his contribution.
Disclaimer
I don't take any responsibility for the results of using this application.
History
ver.1.1.0 Dec. 22,2012


-Added the function to preset subject and text.
ver.1.0.1 Dec. 5,2012


-Bug fix: Send2u cannot invoke Gmail version 4.2

-Show an option menu on Android version 3.0 or later
ver.1.0.0 Oct. 21,2012

First release.
Contact
If you have any questions, comments, or bug reports, please email to below.